Order of Amber Benson Books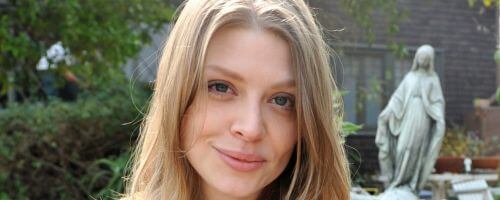 Amber Benson is an American author of fantasy novels. She writes the Ghosts of Albion, Calliope Reaper-Jones, and Echo Park Coven series. Amber is best known for playing the recurring role of Tara Maclay in the Buffy the Vampire Slayer television series. She also wrote, directed, produced, edited and starred in the film Chance in 2002. Amber lives in Los Angeles, California.
Amber Benson made her debut as an author in 2004 with the novel Astray. Below is a list of Amber Benson's books in order of when they were originally published:
Publication Order of Ghosts of Albion Books
(with Christopher Golden)
Publication Order of Calliope Reaper-Jones Books
Publication Order of The Witches of Echo Park Books
Publication Order of Star vs. the Forces of Evil Books
(with)
Publication Order of Clueless Books
(with Sarah Kuhn)
Publication Order of Shadowplay Comic Books
Publication Order of Standalone Novels
Publication Order of Short Stories/Novellas
Publication Order of Standalone Plays
Publication Order of Graphic Novels
Publication Order of Buffy: Tales Books
(with)
Publication Order of Anthologies
Notes: The Ghosts of Albion series and the novel The Seven Whistlers were written with Christopher Golden.
Urban Enemies is a collection that also has stories by Kelley Armstrong, Jim Butcher, Kevin Hearne, Caitlin Kittredge, Jonathan Maberry, Seanan McGuire, C.E. Murphy, Joseph Nassise, Lilith Saintcrow, Steven Savile, Craig Schaefer, Jeff Somers, Carrie Vaughn, Jaye Wells and Sam Witt. Don't Go Alone also has stories by Christopher Golden, Charlaine Harris, Tim Lebbon, Mike Mignola, James A. Moore and Thomas E. Sniegoski. Blood-Stained Sword was written by Dan Wickline, and includes the story Demon Father John's Pinwheel Blues by Amber Benson.
If You Like Amber Benson Books, You'll Love…
Amber Benson Synopses: Among the Ghosts is a standalone novel by Amber Benson. Noh is a slightly eccentric girl with a father who is constantly traveling. She moves in with her aunt, a teacher at the gothic New Newbridge Academy. The Academy has a strange, storied history but Noh feels right at home there. She's startled to meet several other kids while investigating an old, burned-out dormitory on the far end of campus, especially since the teachers keep telling her that no students reside at the school during the summer. Soon, Noh discovers that these other students are actually ghosts and that she's the only "realie" who can see them… and, when the ghosts start disappearing, the only one who can save them!
Mademoiselle Consuela and Her Army of One is a Zombies vs. Robots short story by Amber Benson. Like a princess in a tower, young Consuela lives alone on a secluded island with only her loyal Warbot for company. And then the pirates show up.
Death and Buses is a 73-page novella by Amber Benson. Hannah has delusions of grandeur, Liam delusions of adequacy. When they get together, sparks fly, as well as all kinds of bodily fluids.
Order of Books » Authors » Order of Amber Benson Books