Order of Dani Amore Books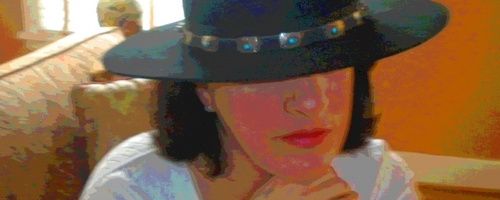 Dani Amore is an American author of crime fiction, thriller, suspense and western novels. She writes the Mary Cooper series. Before becoming a self-published indie author, Dani worked in advertising and wrote during her weekends. She started out trying to write literary fiction, but got nowhere trying to write to please others; Dani finally found her calling when she began writing in the genres that she prefers to read herself. She lives in Los Angeles, California.
Dani Amore became a published author in 2011 when her story Writing From a Flour Sack was included in the Indie Chicks anthology. Her debut novel was in 2012, which was a western novel entitled The Circuit Rider. Below is a list of Dani Amore's books in order of when they were originally released. As a note – Dani Amore is the pseudonym for Dan Ames and so the books written by Dan are highlighted below.
Publication Order of The Circuit Rider Books
Publication Order of Burr Ashland Mystery Books
Publication Order of Wallace Mack Books
(as Dan Ames)
Publication Order of Standalone Novels
Publication Order of Short Stories/Novellas
Publication Order of Anthologies
Notes: Indie Chicks also has stories by Heather Marie Adkins, Anne R. Allen, Prue Batten, Danielle Blanchard, M.A. Comley, Daniel Da Cruz, Christine DeMaio-Rice, Donna Fasano, Lizzy Ford, Melissa Foster, Sibel Hodge, Carol Davis Luce, Shea MacLeod, Karen McQuestion, Katherine Owen, Cheryl Shireman, Barbara Silkstone, Suzanne Tyrpak, Linda Lee Welch and Sarah Woodbury. The Killing Sands also includes stories by Tim Ellis, Traci Hohenstein, Lawrence Kelter, Rick Murcer, Gary Ponzo and Rebecca Stroud.
If You Like Dani Amore Books, You'll Love…
Dani Amore Synopsis: Scale of Justice is an explosive, violent 28-page short story by indie author Dani Amore. Set in Detroit, Diegeo Villanueva is a crime boss who must meet the demands of his Colombian superiors in order to achieve his dream of retiring to Florida. In order to meet the goal, he hires Tomas Sariagmo. Tomas' son had been caught stealing from Villanueva. If Sariagmo is unable to help Villanueva meet the demands of the Colombians, both he and his son will die.
Shop Worldwide: Amazon.com | Amazon.co.uk | Amazon.ca
Order of Books » Authors »