Order of David Lagercrantz Books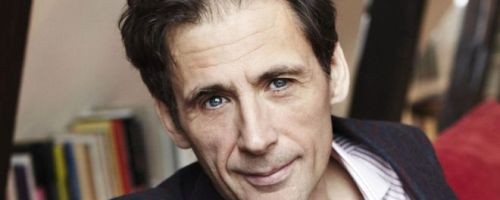 David Lagercrantz is a Swedish author and journalist. David grew up the son of literary scholar Olof Lagercrantz and the grandson of philosopher Hans Ruin, and is a member of the Swedish House of Nobility. He studied philosophy and religion in university and graduated from journalism school in Gothenburg. David's first job as a journalist was working for the Volvo magazine. His next job was for the Expressen daily tabloid, covering criminal cases such as the Amsele murders.
David Lagercrantz's first book was a 1997 biography of Swedish adventurer/mountaineer Goran Kropp. It would be released in English as Ultimate High in 2000. David's first novel was published in 2001, which was titled Stjarnfall. His first novel to be published in English was Fall of Man in Wilmslow in 2015. Below is a list of David Lagercrantz's books in order of when they were originally published:
Publication Order of Millennium Books
(with Stieg Larsson)
Publication Order of Rekke & Vargas Books
Publication Order of Standalone Novels
Publication Order of Non-Fiction Books
Note: The Girl in the Spider's Web is a continuation of Stieg Larsson's Millennium series. Ultimate High was written with Goran Kropp.
If You Like David Lagercrantz Books, You'll Love…
David Lagercrantz Synopsis: Fall of Man in Wilmslow: The Death and Life of Alan Turing is a standalone novel by David Lagercrantz. It's 1954 and several English nationals have defected to the USSR, while a witch hunt for homosexuals rages across Britain. In these circumstances, it comes as no shock when a mathematician by the name of Alan Turing is found dead in his home: it is widely assumed that he committed suicide, unable to cope with the humiliation of being convicted for being gay. But young Detective Sergeant Leonard Corell, who had always dreamt of a career in higher mathematics, suspects greater forces are involved. In the face of opposition from his superiors, he begins to assemble the pieces of a puzzle that lead him to one of the most closely guarded secrets of the war: the Bletchley Park operation to crack the Nazis' Enigma code. But he is also about to be rocked by two startling developments in his own life, one of which will find him being pursued as a threat to national security…
Order of Books » Authors » Order of David Lagercrantz Books