Order of H. Rider Haggard Books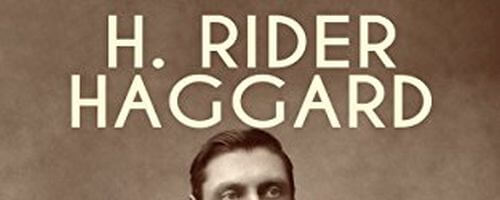 H. Rider Haggard was an English writer best known for writing adventure fiction like the Allan Quatermain series of books.
Haggard was born as the eighth of ten children in 1856. At some point in his upbringing, his father regarded him as someone who would not amount to much and he attended Ipswich Grammar School as opposed to the private schools attended by his brothers. His father sent him to South Africa in 1875 to take an unpaid position as assistant to the secretary to Sir Henry Bulwer, Lieutenant-Governor of the Colony of Natal. He returned to England in 1882 when he began his writing career. His first book was on the political situation in South Africa before turning to writing novels.
Publication Order of Allan Quatermain Books
Publication Order of Ayesha Books
Publication Order of Standalone Novels
Publication Order of Non-Fiction Books
Publication Order of Chapbooks
Publication Order of Campfire Graphic Novels Books
Publication Order of Anthologies
If You Like H. Rider Haggard Books, You'll Love…
King Solomon's Mines is one of H. Rider Haggard's most famous books. The book takes place in an unexplored region of Africa where a group of adventurers led by Allan Quatermain. They are not in search of treasure, but instead looking for the missing brother of one of the party. Quatermain is a great hunter who leads hunting expeditions, but is called to adventure when Sir Henry Curtis' brother goes missing searching for King Solomon's lost diamond mines. The expedition will take them across the desert, up mountains, and into an underground maze.
Another classic from Haggard is Moon of Israel. The book is a retelling of Biblical story of the Exodus from the view point of the Egyptian scribe, Ana. The story includes historical information as well as action, adventure, and romance. Prince Seti is heir to the throne and is forced to marry his half sister, Userti. However, he is soon disinherited by his father as he doesn't share his idea to kill all of the Jewish people.
Order of Books » Authors » Order of H. Rider Haggard Books