Order of Mary Wine Books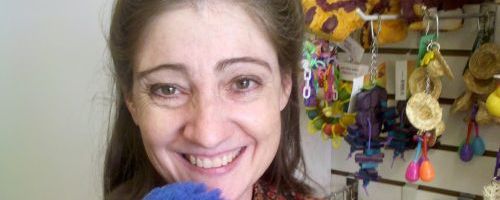 Mary Wine is an author of romance novels. When she's not writing (or as she puts it, abusing her laptop), Mary is hard at work at the sewing machine, making historical garments from corsets to the court dresses of Elizabeth I. She is also a second degree black belt.
Mary Wine made her debut as an author in 2004 with the novel Dream Shadow. Below is a list of Mary Wine's books in order of when they were originally published:
Publication Order of Dream Books
Publication Order of Alcandians Books
Publication Order of Breaking Boundaries Books
Publication Order of McJames Books
Publication Order of Highlander Books
Publication Order of Highland Rogues Books
Publication Order of Highland Weddings Books
Publication Order of English Tudor Books
Publication Order of Sutherlands Books
Publication Order of Steam Guardians Books
Publication Order of Courtly Love Books
Publication Order of Standalone Novels
Publication Order of Short Stories/Novellas
Publication Order of Anthologies
Notes: Dream Specter is also known as Dream Shard. Undone also has stories by Terri Brisbin and Susan Johnson. A Wish, a Kiss, a Dream also has stories by Lora Leigh and Shiloh Walker. White Hot Holidays, Vol. I also includes stories by Lani Aames, Michele Bardsley, Allyson James, Lora Leigh, Mackenzie McKade, Trista Ann Michaels, Cricket Starr and Leda Swann.
If You Like Mary Wine Books, You'll Love…
Mary Wine Synopsis: Tortoise Tango is a standalone novel by Mary Wine. Sassy, curvy and red-haired, Amber wasn't a woman Joe would ever forget. Her cute temper made more than his blood pressure spike. In fact, it was possible that they were fated to be together. As long as he didn't strangle the stubborn woman first! Men were created to annoy women. It was a harsh fact that Amber noticed every time she came face to face with Sheriff Joe Lott. Sure, his shoulders were the kind girls drooled over, and that dark, husky voice made her knees tremble, but that sort of thing was for women without the guts to face the world on their own. The only male she needed was her tortoise, and Joe could just stop running his eyes over her curves. But even Cupid has a sense of humor and his aim is never wrong. Throw in a drug dealer, a voodoo-wielding mother, a tortoise and a team of SEALs and you have a recipe for mayhem… and a determined sheriff who won't take no for an answer. One thing Joe knows for certain – life with his "Little Red" never won't be interesting! And that's just how he wants it.
Order of Books » Authors » Order of Mary Wine Books