Order of Stewart O'Nan Books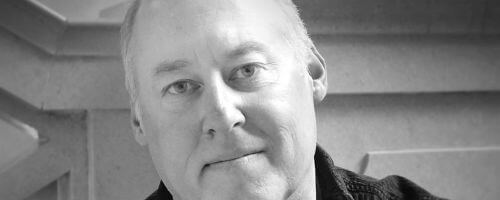 Stewart O'Nan is an American author. He has collaborated with Stephen King, who he counts among his influences, along with authors such as Ray Bradbury, Alice Munro, and several others. Stewart is from Pittsburgh, Pennsylvania, which is where he resides to this day.
Stewart O'Nan made his debut as an author in 1993 with the short story collection In the Walled City. His first novel, Snow Angels, was published in 1994. Early in his career, he was named one of America's Best Young Novelists by Granta. Below is a list of Stewart O'Nan's books in order of when they were originally published:
Publication Order of Emily Maxwell Books
Publication Order of Standalone Novels
Publication Order of Short Stories/Novellas
Publication Order of Short Story Collections
Publication Order of Non-Fiction Books
Publication Order of Anthologies
If You Like Stewart O'Nan Books, You'll Love…
Stewart O'Nan Synopses: Snow Angels is a standalone novel by Stewart O'Nan. It's the winter of 1974, and 14-year-old Arthur Parkinson must endure the pain of his parents' divorce, followed by his beloved former babysitter, Annie, falling victim to a tragic series of events. The novel was adapted into a motion picture starring Sam Rockwell and Kate Beckinsale.
Names of the Dead is a standalone novel by Stewart O'Nan. After his wife leaves him, Larry Markham, a thirty-four-year-old Wonder Bread deliveryman, will have to face his inner demons and his recurring memories of being a young medic during the Vietnam War.
The Speed Queen by Stewart O'Nan is the story of a twisted love triangle's drug-fueled killing spree across the desert plains, told from the perspective of Oklahoma death-row inmate Marjorie Standiford, who is recounting her experiences for a best-selling horror writer researching the murders.
A World Away by Stewart O'Nan follows the story of the Langer family, whose oldest son, Rennie, is MIA in the Pacific during World War II, while capturing the mood of this lost world and the changing fate of a country aware that when the war ends, everything will be changed forever.
Everyday People is a standalone title by Stewart O'Nan. It is Pittsburgh in 1998. Chris "Crest" Tolbert is eighteen years old, an expecting father, and partially paralyzed after an accident that his best friend did not survive. As he deals with learning how to be a father and a paraplegic, Crest must also negotiate his relationships with his born-again brother and his father, who has been cheating on Crest's mother with a younger man.
Wish You Were Here is the first Emily Maxwell novel by novelist Stewart O'Nan. A year after her husband Henry's passing, Emily Maxwell gathers her family by Lake Chautauqua in western New York for what will be a final vacation at their summer cottage. Along with her is her sister-in-law, who is saddened by the sale of the lake house, and a long-lost love. Emily's firebrand daughter, a recovering alcoholic recently separated from her husband, brings her children from Detroit. Emily's son, who has quit his job and mortgaged his future to pursue his art, comes accompanied by his children and his wife, who is secretly heartened to be visiting the house for the last time.
Last Night at the Lobster by Stewart O'Nan is a standalone novel. Perched in the far corner of a run-down New England mall, the Red Lobster hasn't been pulling in much business and headquarters has opted to shut it down. But manager Manny DeLeon still needs to navigate a tricky last shift – only four days before Christmas and in the midst of a fierce blizzard – with a near-mutinous staff and the final onslaught of hungry retirees, lunatics, and holiday office parties. All the while, he's wondering how to handle the waitress he's still in love with, his pregnant girlfriend, and where to find the present that will make everything better.
Order of Books » Authors » Order of Stewart O'Nan Books