Order of Dorothy Must Die Books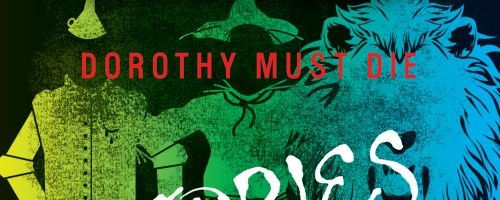 Dorothy Must Die is a series of YA fantasy novels and novellas by Danielle Paige. The series is meant as a follow-up/re-imagining to The Wonderful Wizard of Oz by L. Frank Baum, with an edge.
Danielle Paige began her Dorothy Must Die series with a series of prequel novellas, beginning with No Place Like Oz in 2013. The novellas are set prior to the novels in the series. The first novel in the series, titled Dorothy Must Die, was published in 2014. The series is currently ongoing. Below is a list of Danielle Paige's Dorothy Must Die books in order of when they were first released (as well as in chronological order):
Publication Order of Dorothy Must Die Short Stories/Novellas
Publication Order of Dorothy Must Die Books
Chronological Order of Dorothy Must Die Books
Publication Order of Dorothy Must Die Collections
If You Like Dorothy Must Die Books, You'll Love…
Dorothy Must Die Synopsis: No Place Like Oz by Danielle Paige is a 125-page prequel novella to the Dorothy Must Die series. After Dorothy clicked her heels thrice and returned to Kansas, it was the end… or was it? She may be happy to be home with Aunt Em, but she's regretting her decision to leave. So when a mysterious gift arrives at her doorstep on her 16th birthday, Dorothy jumps at the chance to return to the glittering city that made her a star. Setting off for the Emerald City, Dorothy is eager to be reunited with her friends: the Scarecrow, the Tin Woodman, and the Cowardly Lion. But she soon discovers that in her absence, Oz has changed – and Dorothy has, too. This time, the yellow brick road leads her down a very different path. And before her journey is through, Dorothy will find that the line between wicked and good has become so blurred she's not sure which side of it she's on.
Order of Books » Characters » Order of Dorothy Must Die Books