Order of Erast Fandorin Books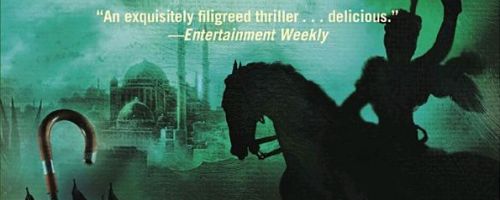 Erast Fandorin is the protagonist in a series of historical mystery novels by Russian novelist Boris Akunin. Erast Fandorin exists in 19th century Russia, where he has joined the police force at a young age and became a detective extraordinaire. He is a master of disguise, able to infiltrate hideouts of his enemies. When he is in disguise, he takes on the personality of that disguise, leading to a flawless "performance." The series has been adapted to film (in Russian) and stage, while Paul Verhoeven owns the English-language rights to the first novel of the series. In Russia, the popularity of the series can be compared to Lord of the Rings and Harry Potter.
Boris Akunin's Erast Fandorin character made his debut in Russian in the novel that would later become The Winter Queen when it was published in English in 2003. The series is currently ongoing. Below is a list of Boris Akunin's Erast Fandorin books in order of when they were originally published in English (which is the same as their chronological order):
Publication Order of Erast Fandorin Mysteries Books
| | | |
| --- | --- | --- |
| The Winter Queen | (1998) | |
| The Turkish Gambit | (1998) | |
| Murder on the Leviathan / Leviathan | (1998) | |
| The Death of Achilles | (1998) | |
| Special Assignments | (2007) | |
| The State Counsellor | (2008) | |
| The Coronation | (2009) | |
| She Lover of Death | (2009) | |
| He Lover of Death | (2010) | |
| The Diamond Chariot | (2011) | |
| All The World's a Stage | (2017) | |
| Black City | (2018) | |
| Not Saying Goodbye | (2019) | |
If You Like Erast Fandorin Books, You'll Love…
Erast Fandorin Synopsis: In The Turkish Gambit by Boris Akunin (book 2 of the Erast Fandorin series), Russia and the Ottoman Empire are at war. Around the Russian field army, detective Erast Fandorin must crack a difficult case. It is not made easier by Varya Suvorova, a beautiful woman who will dress up as a boy to reunite with her fiance and a respected comrade. She can barely even thank Fandorin after the "lackey of the throne" saves her life. But when she's accused of espionage, Fandorin must clear her name or she will be executed.
Shop Worldwide: Amazon.com | Amazon.co.uk | Amazon.ca
Order of Books » Characters »