Order of Mitch Rapp Books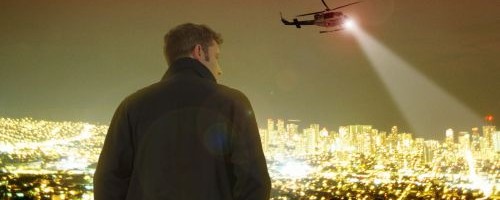 Mitch Rapp is the creation of author Vince Flynn. Mitch is a counter-terrorist operator working for the CIA. Mitch first debuted in the 2000 book Transfer of Power, when terrorists take over the White House and attempt to capture the president. Mitch Rapp is sent in to make sure that doesn't happen.
Vince Flynn began his Mitch Rapp series in 1999 with the novel Transfer of Power. The series was taken over by Kyle Mills beginning with the novel The Survivor. Below is a list of Vince Flynn's Mitch Rapp novels in order of when they were originally published:
Due to Vince Flynn's unfortunate passing, we have compiled a list of other books you will like if you liked Mitch Rapp.
Publication Order of Mitch Rapp Books
| | | |
| --- | --- | --- |
| Transfer of Power | (1999) | |
| The Third Option | (2000) | |
| Separation of Power | (2001) | |
| Executive Power | (2002) | |
| Memorial Day | (2004) | |
| Consent To Kill | (2005) | |
| Act of Treason | (2006) | |
| Protect and Defend | (2007) | |
| Extreme Measures | (2008) | |
| Pursuit of Honor | (2009) | |
| American Assassin | (2010) | |
| Kill Shot | (2012) | |
| The Last Man | (2012) | |
| The Survivor | (2014) | |
| Order to Kill | (2016) | |
| Enemy of the State | (2017) | |
| Red War | (2018) | |
| Lethal Agent | (2019) | |
| Total Power | (2020) | |
Chronological Order of Mitch Rapp Books
All the Mitch Rapp books take place in the order that they were published EXCEPT for American Assassin and Kill Shot. Written in 2010, American Assassin takes place with Mitch Rapp joining the CIA, and details his first missions. Kill Shot was written in 2012 and takes place after American Assassin, but before any of the other Rapp books.
It's recommended that you read the books in publication order because you get the full effect of American Assassin having already known Mitch Rapp, and it's a lot better book due to that.
Notes: While Mitch Rapp does not appear in it, the Vince Flynn book Term Limits, published in 1997, features various characters that will appear in future Mitch Rapp books. If you like the Mitch Rapp books, you will like Term Limits for sure.
As of The Survivor, the Mitch Rapp series is written by Kyle Mills based on the work of Flynn.
If You Like Mitch Rapp Books, You'll Love…
Nick Stone: Nick Stone is a former SAS member who now works for "The Firm" aka the British deniable ops division, and is essentially the UK version of Mitch Rapp.
Jack Reacher: Jack Reacher is the ex-military cop lone hitch-hiker who travels all over the US, finding trouble wherever he goes. The Reacher series is an extremely popular set of books and Reacher is probably one of the only people that could kick Rapps ass!
Scot Harvath: Scot Harvath is a former navy seal and now secret service agent. If you like Mitch Rapp you'll like these for sure.
Mitch Rapp Merchandise

Buy Mitch Rapp t-shirts, Mitch Rapp underwear and tons more Mitch Rapp merchandise at Cafepress.
Shop Worldwide: Amazon.com | Amazon.co.uk | Amazon.ca
Order of Books » Characters » Order of Mitch Rapp Books