Order of Sundown Riders Books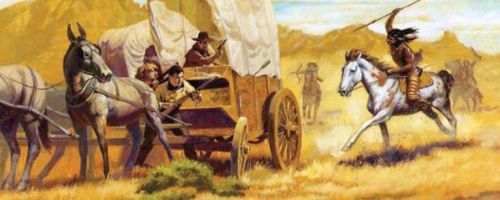 The Sundown Riders series is a series of western novels created by American author Ralph Compton and continued on by authors Robert Vaughn and David Robbins.
Ralph Copmpton began his Sundown Riders in 1996 with the novel North to the Bitterroot. His final book in the series was Skeleton Lode in 1999, but the series continued up until the 12th book in the series, West of Pecos by David Robbins. Below is a list of Ralph Compton's Sundown Riders books in order of when they were first released (which is the same as their chronological order):
Publication Order of Sundown Riders Books
(By: Ralph Compton, John Shirley, Robert E. Vardeman, Bernard Schaffer, Jackson Lowry, Carlton Stowers, Robert Vaughan, Terrence McCauley, David Robbins, E L Ripley, D B Pulliam, , , D.B. Pulliam)
Notes: Demon's Pass was written by Dick Vaughn. Runaway Stage was written by Robert Vaughn, based on the work of Ralph Compton. Do or Die, Nowhere, TX, Bucked Out in Dodge and West of Pecos were written by David Robbins, based on Compton's work.
If You Like Sundown Riders Books, You'll Love…
Sundown Riders Synopsis: In the first book of the Sundown Riders series, North to the Bitterroot by Ralph Compton, there are a thousand ways to die between Kansas City and Montana Territory and not many would never turn back. Miners looked for riches, soldiers died on the battlefield and a few brave and bold men drove wagons into wild land. Dutch Siringo had a modest life and was adept with a gun. He leads a group of tough teamsters through Sioux territory, through Bozeman Trail. Together, they will fight blizzards, wolves and the enemies who won't stop until they're underground.
Shop Worldwide: Amazon.com | Amazon.co.uk | Amazon.ca
Order of Books » Characters » Order of Sundown Riders Books