May 2019 Newsletter
Welcome to May! Depending on wear you live, the weather is getting better and soon we'll be able to do some nice outdoor reading.
Hopefully, anyway. The weather here in Kingston, ON is still brutal. Every other day I'm seeing a news article "April 29th, 2019 is the coldest April 29th since 1861" or whatever. Fun stuff.

Didn't read as much as I wanted to this month. My son came up with the idea of doing a Marvel movie marathon in preparation for the final Avengers movie. It's pretty cool as I'm not really into comic books or anything like that. I've went to a few of the movies with the kids but generally zoned out. Or I've enjoyed some but never got the full experience.
Watching them all back to back like this has really been a game changer. A movie like Civil War which i enjoyed when I went to see it – I appreciated it so much more knowing what the backstory was. And having only seen the second Thor movie previously, it was easy to write the Thor movies off as "garbage". As it is – Thor: Ragnarok may be one of my favourite movies ever. Just so freaking fun and the final fight scene playing to Zeppelin – hell yeah.
I had an interesting reading month, revisiting two series I've started in the past.
I'm not sure why but I was really craving a detective series. So I went with the Roy Grace series by Peter James. This was a series my mum recommended to me many years ago, and I read the first book in it.
The book started great. Incredible premise (stag party went wrong, bachelor buried alive as a prank but with air, people who buried him alive got in a drunk driving accident before they could get him back) and I was thoroughly enjoying it. Then – if I recall correctly – as it all came to a head, detective Roy Grace went to a medium who essentially solved the case for him.
Bleh.
So I didn't read it for a few years but craving a detective series again, I decided to read the second book in the series, Looking Good Dead. The warning signals went up when halfway through the book, Grace started visiting a medium again. Thankfully this one didn't completely solve the case for him!
However it was the writing style that put me off. I thought the story and mystery behind it was great but there was something about the writing that felt a bit sloppy. Not sure I'll be reading any more books in that series.
Still in the detective mood, I went with the Detective Harry Bosch series. If you've been reading the newsletter for a few months you'll know my history with this series – but a brief recap. Tried it around 2003 and it didn't stick with me. Decided to revisit it a few months ago and enjoyed it.
It wasn't a series I could binge through but I've been reading about one Bosch book a month for the last 4 months.
That's going to change.
I read the fifth book in the series, Trunk Music, and that was the one that hooked me completely. That was the first one where I put it down and immediately picked up the next book in the series, craving more Bosch. I think it's just one of those things where over the course of a few books you really get invested in a character, and it all clicks.
Very likely I'll be binging them for the next little while. None of my "blindly read" authors have books coming out in May so perfect timing.
I read a couple of other books this month but honestly I have no idea what ones ha. I'm looking through my Kindle and nothing is jumping out at me.
Other than the Bosch series, this month I plan on reading Golden State by Ben H. Winters. The same friend who recommended Dark Matter by Blake Crouch and the Brilliance Trilogy by Marcus Sakey – both highlights of my reading last year – recommended this so I'm looking forward to it. Give it a try if you haven't read it, then we can talk about it together after next months newsletter!
Major props to everyone who was able to accomplish the word search in last months newsletter. That was a tricky one – CJ Box was a very difficult one to find and I'm impressed everyone was able to get it! The winner was William C who won a $25 gift certificate. I've sent you an e-mail William.
Went with an easier one this month!
A few people attached a graphic showing the wordsearch too. I picked one of those at random to show people the answers. It's later in the newsletter and was from Debbie D – and Debbie, you've also won a $25 gift certificate! I've sent you an e-mail.
Each month we give away 2 prizes to 2 random subscribers of $25 each in the form of Amazon gift certificates. To win all you have to do is be a subscriber. Nothing more! When we go to hit "Publish" we take a list of all of our subscribers, throw them into a random draw and those are the winners.
Our winners this month are Byron from Phoenix, AZ and Anita from Trail BC, Canada. Both of you have been e-mailed. If you don't see anything, check your junk folder or contact me.
Graeme
OrderOfBooks.com
Book Recommendations:
In this section I give 4-5 random book recommendations. They can be old books, they can be new. But either way – I recommend you read them if the type of genre they are in appeals to you. Feel free to e-mail suggestions to site@orderofbooks.com as many of the suggestions each month are from our readers. If you wish to add a description for the book around the same size as the ones below that'd be great too!
Anything by Ted Chiang
I love authors like Ted Chiang, who focus on short stories or short story collections. There's something nice about that – authors who have an idea, but don't feel the need to stretch it out to a full length novel.
You may recognize the name of this science fiction author as he wrote "the collection "Stories of Your Life" which became the hit film Arrival. He's got a new short story collection coming out this month called Exhalation and I can't wait for it.
In the meantime if you haven't, check out Stories of Your Life.
The Gunfighter by Larry E. Linder
I love supporting authors like this! Larry is a lifelong lover of books and a reader of our newsletter. He had sent me an e-mail last month just to share his excitement that he had never dreamt of being a writer then one day woke from a dream "so vivid and real" he felt it'd make a great book.
Two years later and he's got multiple books out and has a contract with a traditional publisher. Similar to Ted Chiang above – I love when someone gets motivated by an idea and it comes to life. So I just had to list Larry on the site! Check out The Gunfighter – Free on Kindle Unlimited!
Traveler's Gate Trilogy by Will Wight
Will wrote this best selling fantasy trilogy beginning in 2013.  What I really like about Will however is he isn't a "one hit wonder".  We see numerous authors come out with a trilogy of books and then fade off.  Not so with Will.
His current ongoing series, the Cradle series, is getting some incredible reviews as well and if you enjoy fantasy, this is an author you should read.
May 2019 Book Of The Month
The Night Window by Dean Koontz.
Is it just me or is May a brutal month for new releases?
I really had to struggle to come up with a list of books coming out this month that are notable.
Anyway the 5th book by Dean Koontz in the Jane Hawk series is coming out in May.
A very popular character by Koontz with many saying she is his best character. Apparently this is the climax of the series too so if you're a Jane Hawk fan, no doubt you will be looking forward to this one.
Order it now!
Audiobook Area:
By Sandra G
I am not really the person to ask as I'm almost deaf and have to use sound blockers and my volume is tuned up as high as it will go. 
I like male voices as they are deeper and love George Guidall (Walt Longmeier), luckily he reads a lot. Our library lets you listen to a chapter before you check out which helps me decide. I belong to the Los Angeles City and County Libraries so I have thousands and thousands of books to listen to. 
We have a lot of audiobook fans and invite book listeners to write their own column every month.  Want to discuss audiobooks or a favourite narrator?  Hit reply and write and we'll feature your column in a future newsletter!
Laugh of the Month: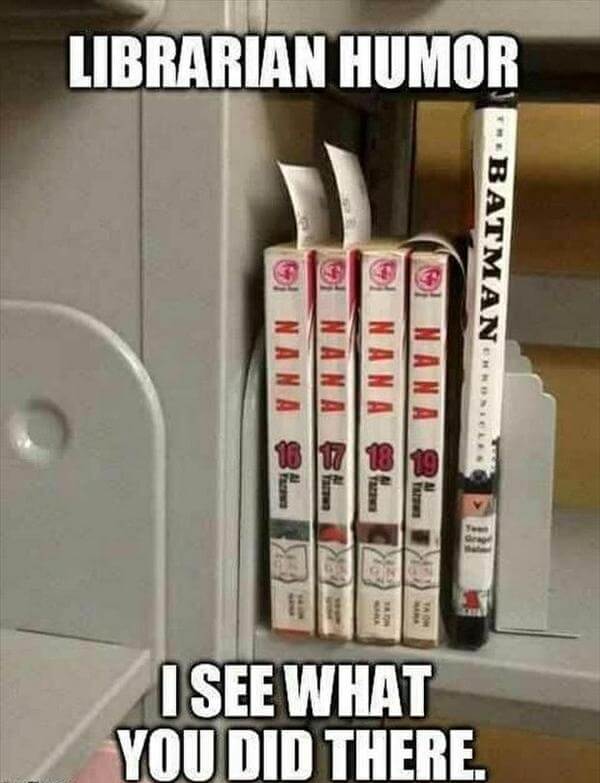 Last Months Game of the Month Answers: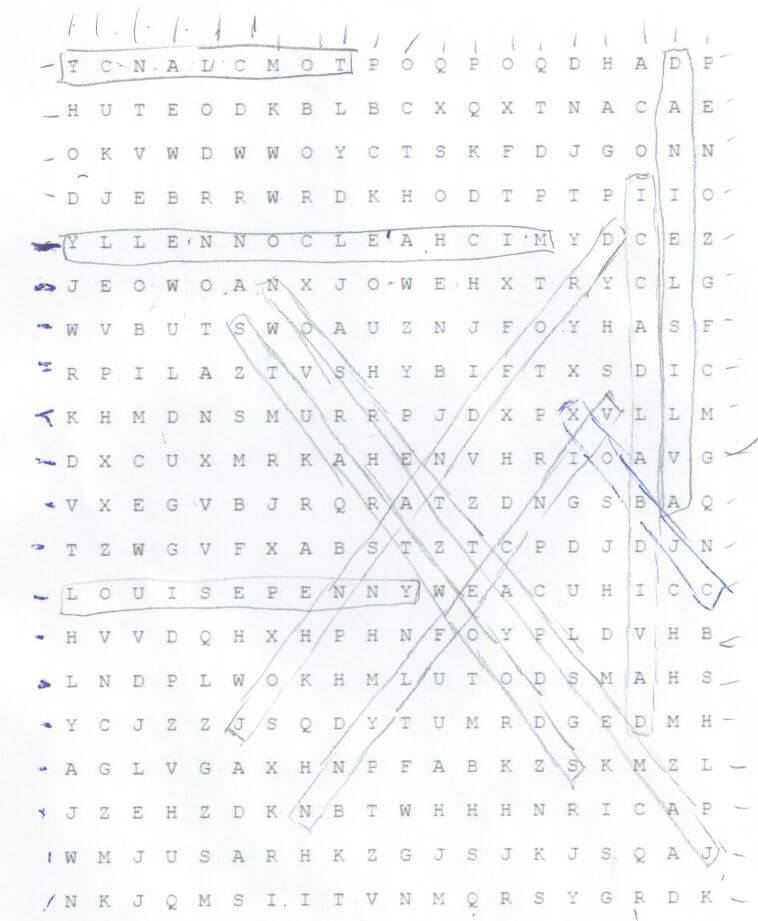 Game of the Month:
This months game is anagrams.  I've picked 10 random book series/characters from OrderOfBooks.com and thrown them into an anagram creator.
You just have to reply with the 10 series/characters names.
Carjacker Eh
Boar Cry Shh
Car Less Ox
A Trilby Moron
Preheats
Billowier
Ballerina Log
Benignant Rotors
Mr Pat Chip
Cage Ham
Completing this correctly can win you $25.  Everyone who completes it and sends me the 5 correct book titles will be entered into a random draw.  I'll do the draw prior to the June newsletter and one person will win $25!
Your Thoughts:
Last month I asked you some questions about book characters. Your feedback is later in the newsletter.
This months mailbag column was suggested by Chris, who poses the question:
What was the most memorable novel you had to read for a school English class?
The most notable one for me would be Wuthering Heights. I'm sure many of you have read that one. I read it in school when I was 18 years old. What I remember most about it is struggling to read it – just not my cup of tea. Barely making it all the way to the end. Then when we were having a discussion about it afterwards – and everyone in the class talked about how boring it was – it all just kind of clicked with me ha. I ended up staying behind to talk to my English teacher about it and we became friends due to discussing that book. I actually still meet up with him for a beer every couple of months now, and that friendship was based on our discussion of that book.
What's the most memorable novel you read in class and why?
E-mail us your feedback to site@OrderOfBooks.com or just reply to this e-mail, and we'll pick the best comments and feature it in next months newsletter.
Reader Mailbag:
Order of Books » Newsletter » May 2019 Newsletter