Order of Dr. Siri Paiboun Books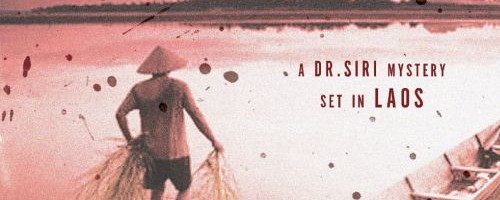 Dr. Siri Paiboun is the lead character in a series of mystery novels by British-Australian author Colin Cotterill. The series is set in the 1970s after Laos is taken over by the Communist party known as Pathet Lao. They appoint Dr. Siri Paiboun as the national coroner, due to the fact that he has been trained as a physician in Paris, France, and the fact that he's the only one left who is even remotely qualified for the job.
Colin Cotterill began his Dr. Siri Paiboun series in 2004 with the novel The Coroner's Lunch. The series is currently ongoing. Below is a list of Colin Cotterill's Dr. Siri Paiboun books in order of when they were first released (which is the same as their chronological order):
Publication Order of Dr. Siri Paiboun Books
| | | |
| --- | --- | --- |
| The Coroner's Lunch | (2004) | |
| Thirty-Three Teeth | (2005) | |
| Disco for the Departed | (2006) | |
| Anarchy and Old Dogs | (2007) | |
| Curse of the Pogo Stick | (2008) | |
| The Merry Misogynist | (2009) | |
| Love Songs from a Shadow Grave | (2010) | |
| Slash and Burn | (2011) | |
| The Woman Who Wouldn't Die | (2013) | |
If You Like Dr. Siri Paiboun Books, You'll Love…
Dr. Siri Paiboun Synopsis: The Coroner's Lunch is the first Dr. Siri Paiboun murder mystery novel by Colin Cotterill. It is Laos in the year 1975 and the Communist party Pathet Lao has taken over Laos. Siri Paiboun is a 72 year-old doctor who has been appointed to the post of national coroner, despite his lack of training for the particular job; the educated have fled Laos in droves. Dr. Siri is expected to do whatever the Communists want, but he decides he'll do his own thing, feeling that there isn't much they can do to him.
Shop Worldwide: Amazon.com | Amazon.co.uk | Amazon.ca
Order of Books » Characters » Order of Dr. Siri Paiboun Books