Order of Kevin Tinto Books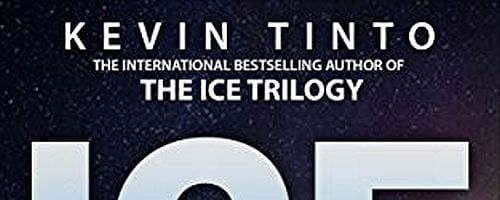 Kevin Tinto is an American author known for writing the ICE trilogy of books. The series began in 2015 with the release of the first book in the series, Ice.
Tinto has written for numerous magazines and publications including the San Francisco Chronicle, Reno Gazette Journal, Bike Transamerica, and Scuba Diver Magazine. In addition to his work as a writer, Kevin is an avid skier, mountaineer, free diver, private pilot, and all around adventurer. Tinto is a certified ski instructor, Level II, and teaches at Northstar, California. For the writing of the Ice series, Tinto took his Harley-Davidson on a road trip to the Southwest.
Publication Order of Dr. Leah Andrews and Jack Hobson Thrillers Books
If You Like Kevin Tinto Books, You'll Love…
Ice sees an archaeologist named Leah Andrews who stumbles upon something in southwestern New Mexico. They enter into a dark cavern and find an undiscovered, Native American cliff dwelling that has been left untouched for 800 years. While investigating she finds the remains of a violent massacre as the floor is filled with ancient human remains. There are also some granite crystals that are only found one place on earth: Antarctica. Did these Native Americans travel to Antarctica all those years ago? To find out how, she calls her estranged husband Jack Hobson to take her to the mountains in Alaska. What they find there will change history and science forever, but they aren't the only ones looking for it.
The series continues with Ice Genesis. The book picks up where the first book left off as the Americans and Russians are racing toward nuclear confrontation over what Leah and Jack found in the first book. As the countries do battle, Leah and Jack will try to learn more about the mysteries of the Ancients. The key to the mystery may lay with one of the Anicents, a Lakota Shaman, named Appanoose.
Order of Books » Authors » Order of Kevin Tinto Books