Order of Maria Semple Books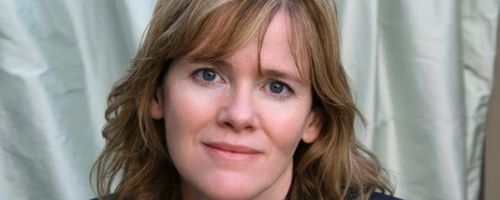 Maria Semple is an American author and screenwriter. She has written for such television shows as Beverly Hills, 90210, Mad About You, Saturday Night Live, Arrested Development, Suddenly Susan and Ellen. Her father, Lorenzo Semple, Jr., was also a screenwriter; he wrote the pilot for Batman in the '60s. Maria was born in Santa Monica, California, but her family quickly moved to Spain for a couple of years. She then lived in Los Angeles, and Aspen, Colorado. She earned her B.A. in English from Barnard College. Maria lives in Seattle, Washington with her partner, writer/producer George Meyer. They have one daughter.
Maria Semple debuted as a published novelist in 2008 with the novel This One is Mine. Below is a list of Maria Semple's books in order of when they were originally released:
Publication Order of Standalone Novels
If You Like Maria Semple Books, You'll Love…
Maria Semple Synopses: This One is Mine is a standalone title by Maria Semple. Violet Parry is living the quintessential life of luxury in the Hollywood Hills with David, her rock-and-roll manager husband, and her darling toddler, Dot. She has the perfect life – except that she's deeply unhappy. David expects the world of Violet but gives little of himself in return. When she meets Teddy, a roguish small-time bass player, Violet comes alive, and soon she's risking everything for the chance to find herself again. Also in the picture are David's hilariously high-strung sister, Sally, on the prowl for a successful husband, and Jeremy, the ESPN sportscaster savant who falls into her trap. For all their recklessness, Violet and Sally will discover that David and Jeremy have a few surprises of their own.
In Today Will Be Different by Maria Semple, Eleanor knows she's a mess. But today, she will tackle the little things like showering and getting dressed. She will have her poetry and yoga lessons after dropping off her son, Timby. She won't swear. She will initiate sex with her husband, Joe. But before she can put her modest plan into action – life happens. Today, it turns out, is the day Timby has decided to fake sick to weasel his way into his mother's company. It's also the day Joe has chosen to tell his office – but not Eleanor – that he's on vacation. Just when it seems like things can't go more awry, an encounter with a former colleague produces a graphic memoir whose dramatic tale threatens to reveal a buried family secret.
Order of Books » Authors » Order of Maria Semple Books