Order of Michael Medved Books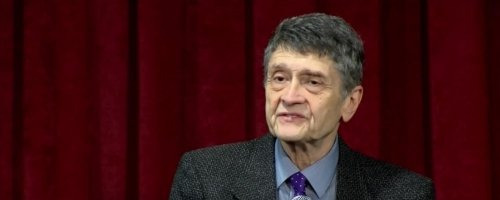 Michael Medved is an American author, political commentator, film critic, and radio show host. He is best known his his nationally syndicated radio show, but he has also written numerous books in the genres of entertainment, history, parenting, and politics.
Medved was born in Philadelphia, but his family then moved to San Diego where he grew up. After high school, he attended Yale University at the age of just sixteen. He graduated with honors and then attended Yale Law. He left Yale Law early to become a head speechwriter for the Democratic U.S. Senate candidate Joseph Dufffey. He would later become a film reviewer and would eventually become the chief film critic for the New York Post.
Publication Order of History Books
Publication Order of Entertainment Books
Publication Order of Medical Books
Publication Order of Parenting Books
Publication Order of Biographies Books
Publication Order of Anthologies
If You Like Michael Medved Books, You'll Love…
What Really Happened to the Class of '65? is the first book that Medved published. The book focuses on a graduating class from Palasades High School in 1965. The students were from one of the most affluent schools in the country and this was such an interesting time in the United States with the Vietnam war, hippie movement, and everything else. This book takes a look at what everyone is doing ten years later and the results in many cases are shocking. They show that people aren't always what they seem and lives don't ever become what people expect.
One of the more recent books by Medved is The American Miracle which shows multiple times in the history of United Sates when thinks looked bleak, but the country was able to overcome the odds. This book sees Medved recounting some of the biggest events in America's rise to prosperity and power. He reveals a history that is filled with improbabilities and amazement that demonstrate the status of America as fortune's favorite.
Order of Books » Authors » Order of Michael Medved Books