Order of Sabrina Flynn Books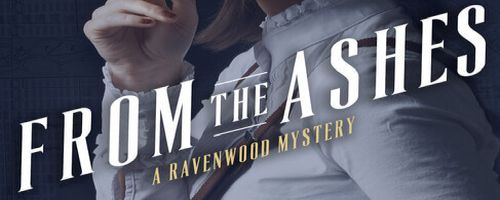 Sabrina Flynn is an author best known for writing the Ravenwood Mysteries series. The series is based in 1900s San Francisco with a story that combines historical accuracy with witty banter, romance, and action. The book series began in 2014 with the release of From the Ashes.
Flynn began reading at a young age and was a big fan of Edgar Allan Poe, Sherlock Holmes, J.R.R. Tolkien, The Thin Man, and classical Avengers. Prior to becoming an author, Sabrina worked as an emergency veterinarian technician for over ten years. She wrote as a hobby and when a professional editor got her hands on a fantasy book that she wrote for herself, it changed everything.
Publication Order of Bedlam Books
Publication Order of Legends of Fyrsta Books
Publication Order of Ravenwood Mysteries Books
| | | |
| --- | --- | --- |
| From the Ashes | (2014) | |
| A Bitter Draught | (2015) | |
| Record of Blood | (2017) | |
| Conspiracy of Silence | (2018) | |
| The Devil's Teeth | (2019) | |
| Uncharted Waters | (2019) | |
| Where Cowards Tread | (2020) | |
| Beyond the Pale | (2021) | |
If You Like Sabrina Flynn Books, You'll Love…
From the Ashes is the first book in the Ravenwood Mysteries series. Atticus Riot is a gambler who became a detective, but then put that life behind after the death of his partner. He makes his return to San Francisco and ends up drawn into a search for a missing heiress. Mrs. Isobel Kingston was a singular woman and her disappearance was under murky circumstances. Riot will need to put his powers of deduction to the test and confront some troubling things from his own past if he hopes to find out what happened to her.
Windwalker is the first book in the Bedlam series. The story follows a woman named Red who makes her living as a cat burglar in Bedlam. Then one day a job goes wrong and she finds herself on the bad side of a dangerous assassin. Her life is changed as she's pulled into a raging war in the Above. Now, Red must discover their fate and confront her past if she hopes to get out of this.
Order of Books » Authors » Order of Sabrina Flynn Books