March 2019 Newsletter
Welcome to the March 2019 newsletter!
First things first – I know we have a lot of audiobook fans who are reading. We've even ran mailbag topics related to audiobooks before.
I'd like to start a section each month in the newsletter on audiobooks. Unfortunately I don't listen to them myself – more of a podcast guy – so I could never do it justice. So I was wondering if the audiobook fans out there would be interested in submitting a column that I can publish once per month?
My thought process behind it is a few of you submit a column this month. I then run one a month to get the section going and people can submit a column whenever they want. It doesn't have to be super long or anything – 200-300 words maybe. Recommending an audiobook or audiobook series primarily based on the narrator (as I know that's a big factor for some audiobook readers).
So if you wish to write something and see it featured in the newsletter – write it up and reply here and I'll run it in future newsletters.
February was one of those months where I felt I was always reading, but didn't actually read that much in terms of quantity of books. That's one thing with the Kindle that bugs me – you never know if the book you are reading is really long or not if you just base it on percentage (which is what I do).
I read The Suspect by Fiona Barton, her latest novel. I'm a big fan of Fiona and I enjoyed this one too. What I really like about her is that her books feature the same few characters but they are treated as standalones. Reminds me a lot of Linwood Barclay in that way. The usual solid thriller by Fiona.
Next up I read Behind Her Eyes by Sarah Pinborough. I'd heard a lot about this one and finally got around to reading it. It started off very good and I was heavily invested. It then took a turn that I wasn't expecting.
I'll be honest – I thought this was your typical psychological thriller book. But then it strays into a weird fantasy / paranormal deal that I wasn't expecting. Worse is the way it is handled – I might have been cool with it if it had been a big aspect of the book going forward but instead it's not treated as a big deal. If you've read the book you know what I mean – if you had that ability, you'd be doing it all the time!
A lot of people didn't like the twists at the end. Putting the paranormal stuff aside I quite liked it. I thought they were well handled and they left me nodding my head. I think based on that I'd read more by Sarah….but I'd check the descriptions and reviews first so I can go in expecting any paranormal aspects to it.
I wrapped up the month by beginning the latest Court Gentry / Gray Man book. One of my favourite action thriller series and I'm sure I'll fly through that.
Added a couple of new sections to the newsletter – "Monthly Laugh" and "Game of the Month". No idea if they will stay or not (and sometimes it will depend on time constraints) but I'm always up for trying new things so let me know your feedback and if you have any suggestions, send them in.
Each month we give away 2 prizes to 2 random subscribers of $25 each in the form of Amazon gift certificates. To win all you have to do is be a subscriber. Nothing more! When we go to hit "Publish" we take a list of all of our subscribers, throw them into a random draw and those are the winners.
Our winners this month are Joyce from Westmont, IL and Bill from Macomb, MI. Both of you have been e-mailed. If you don't see anything, check your junk folder or contact me.
Book Recommendations
In this section I give 4-5 random book recommendations. They can be old books, they can be new. But either way – I recommend you read them if the type of genre they are in appeals to you. Feel free to e-mail suggestions to site@orderofbooks.com as many of the suggestions each month are from our readers. If you wish to add a description for the book around the same size as the ones below that'd be great too!
The Chronicles of St. Mary's Series by Jodi Taylor:
Recommended by reader Divafirefly who describes it as a fun, wacky and wonderful series about time-traveling historians that are always getting into the most unpredictable jams. The series began in 2013 and has multiple books released each year. The first book is entitled Just One Damned Thing After Another. Suspend your disbelief and dive right into this series.
The Miss Fortune Mysteries Series by Jana DeLeon:
Recommended by reader Jan O. who admitted she has had to put her life on hold while reading this series. One of those "just another chapter" type books that has you reading until the wee hours of the morning. It began in 2012 with Louisiana Longshot and is still going strong.
They're light and humorous mysteries and as of this writing, the first book in the series is available free for the Kindle. Not sure how long that'll last but have a look and check it out here.
The Bone Secrets series by Kendra Elliot:
I used the "random series" button on the sidebar of the website to come up with this one. Written by Kendra Elliot, this series is a romantic suspense series of novels.
It features Lacey Campbell, a forensic odontologist who was the sole surviving victim of a brutal co-ed slayer back in university 11 years ago.
The series begins with Hidden and has 6 books in it.
The Maisie Dobbs series by Jacqueline Winspear:
The latest book in this series comes out in March so I wanted to highlight it for those who haven't read it yet. Maisie Dobbs is 'one of the great fictional heroines' as described by Parade and is an award winning series. The first book in the series, entitled Maisie Dobbs, won an Agatha for Best First Novel.
The series has been going strong since 2003 with usually one book per year.
March 2019 Book of the Month:
Wolf Pack by C.J. Box is the latest book in the Joe Pickett series and is our book of the month.
I recommended this series recently in the newsletter and received a lot of good feedback. I know we've got a lot of Joe Pickett fans here who will be eagerly anticipating this book.
The series began back in 2001 with Open Season featuring Joe Pickett, a Wyoming game warden who just wants to do to the right thing.
In the latest book, Joe encounters bad behavior on his own turf when a drone is killing wildlife. However the FBI and DOJ tell him to stand down.
Should be a good one!
10 Other Notable Books Released in March
Run Away by Harlan Coben (My most eagerly anticipated book of the month)
Cemetery Road by Greg Iles
The American Agent (Maise Dobbs) by Jacqueline Winspear
The Persian Gamble by Joel C. Rosenberg
The Last Act by Brad Parks (Discovered him last year; big fan)
The First Lady by James Patterson
The Malta Exchange (Cotton Malone) by Steve Berry
Unto Us A Son is Given (Guido Brunetti) by Donna Leon.
Celtic Empire (Dirk Pitt) by Clive Cussler.
Wild Card (Stone Barrington) by Stuart Woods.
Laugh of the Month: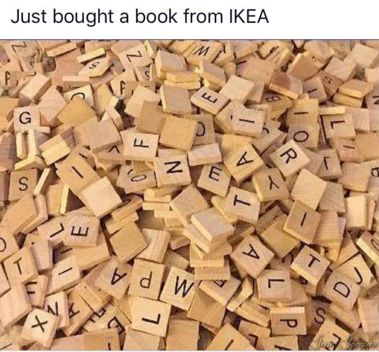 Game of the Month: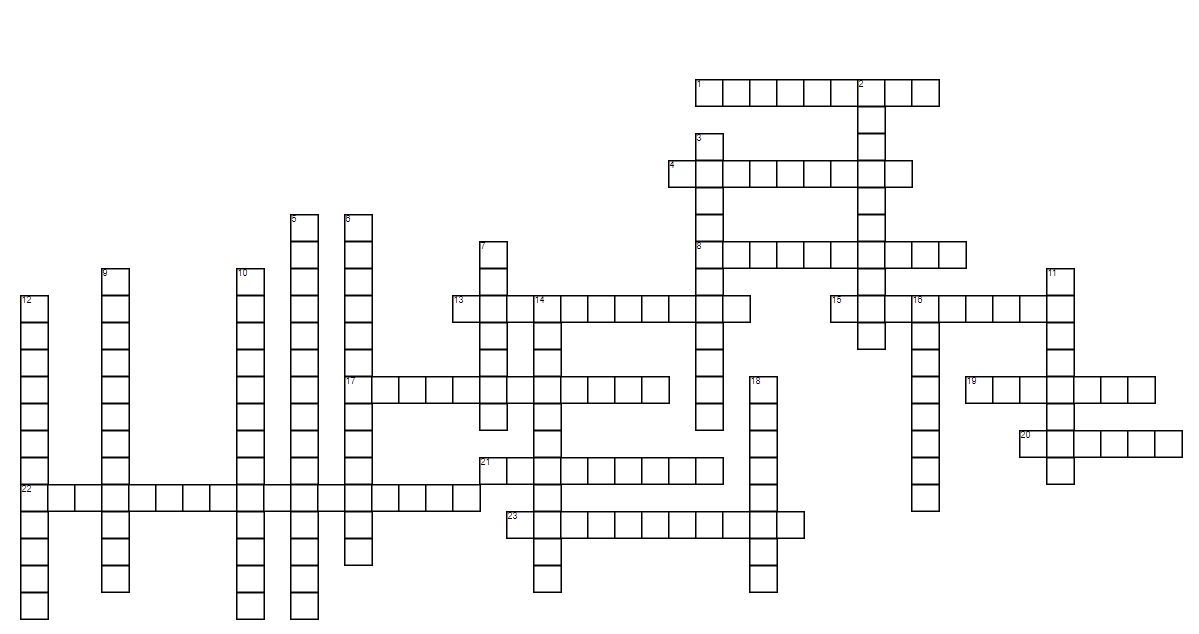 This months game is a crossword puzzle without any clues. The answers are the title of every Jack Reacher book (short stories not included). If you know the Reacher books – try and do it without looking up the titles. It may seem intimidating at first but once you get one, they all start to fall into place. No prizes or anything like that but feel free to e-mail me with your feedback on it, how long it took, or to get hints.
Full Size/Printable Version: Click here.
And for reference, the Jack Reacher books. Before anyone asks we went with the OTHER title for The Visitor.
Your Thoughts:
Last month I asked you to name authors who are popular yet you just can't stand them! Your feedback is later in the newsletter.
This month we have the audiobook column suggestion already mentioned so we'll go with a lighter mailbag topic – recommend book series that take place in a particular location.
These are book series that take place in one location for the most part, and give you a real "feel" for that location. The Joe Pickett novels and Walt Longmire novels give you a "feel" for Wyoming. There's the Commissario Brunetti series by Donna Leon in Venice. Or many ones that take place in Los Angeles ie: the Harry Bosch series.
I'd like to recommend two books by Liz Fenton and Lisa Steinke. The Good Widow for Hawaii, and Girls Night Out for Mexico.
While writing these two novels, these women both went to those locations. So a lot of what is in the book is things that they experienced. The local culture, landmarks, conversations etc. They're both fictional standalone thrillers but I had a blast reading them and really felt like I was there along with them.
So what book series would you recommend that give people a "feel" for an area? Or it can just be a specific novel or two – doesn't have to be an entire series.
E-mail us your feedback to site@OrderOfBooks.com or just reply to this e-mail, and we'll pick the best comments and feature it in next months newsletter.
Reader Mailbag:
Order of Books » Newsletter » March 2019 Newsletter
One Response to "March 2019 Newsletter"