Order of Honor Harrington Books
TODAY ONLY: $30 off a Kindle at Amazon.com with code KINDLE49. Click here.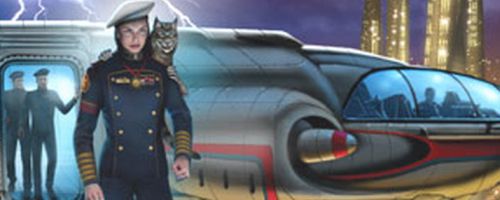 Honor Harrington is a fictional character created by American novelist David Weber. Her full name is Honor Stephanie Alexander-Harrington and she is the featured character in his Honorverse universe – a military science fiction series. Honor is an officer in the space navy. The series is set between the years 4002 and 4022. The Honorverse includes the Honor Harrington series, the Wages of Sin series, the Saganami series and a YA series.
Honor Harrington made her debut in the novel On Basilisk Station, which was published in 1993. Below is a list of David Weber's Honorverse books in order of when they were originally published (and in chronological order):
Publication Order of Honor Harrington Books
Publication Order of Wages Of Sin Books
Publication Order of Saganami Books
Publication Order of Honorverse Young Adult Books
Note: A Fire Season and The Treecat War were co-authored by Jane Linskold.