Order of Megan Hart Books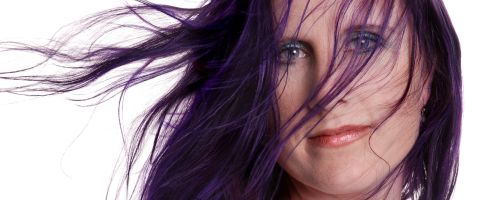 Megan Hart is an American author of romance, erotica and fantasy novels. She got interested in writing when she read the short story Homecoming by Ray Bradbury. She re-wrote her own version of the story and then started writing her own stories from scratch. Megan has her journalism degree from Indiana University of Pennsylvania. Megan writes several series, including the Order of Solace series.
Megan Hart became a published author in 2002 with the novels Nothing in Common and An Exaltation of Larks. Below is a list of Megan Hart's books in order of when they were originally published:
Publication Order of Exaltation Of Larks Books
Publication Order of New City Books
Publication Order of Blue Silver Books
Publication Order of Dan & Elle Books
Publication Order of Order Of Solace Books
Publication Order of Kate & Leah Books
Publication Order of Grimearth Short Stories
Publication Order of Resurrected Short Stories
Publication Order of Morningstar Books
Publication Order of Quarry Road Books
Publication Order of Standalone Novels
Publication Order of Short Stories
Publication Order of Short Story Collections
Notes: Love Match is also known as Stumble Love. Naughty and Nice also contains contributions by Jaci Burton, Lauren Dane and Shannon Stacey. The Kate & Leah series is co-authored with Lauren Dane. The collection Undone also contains contributions by Eden Bradley, Anne Calhoun, Emilia Elmwood, Alison Tyler and Saskia Walker. The Sex at Work Bundle also contains stories by Cathleen Ross and Kimberly Kaye Terry. A Red Hot Valentine's Day also includes stories by Lacy Danes, Jackie Kessler and Jess Michaels. Three to Tango also has stories by Lauren Dane, Emma Holly and Bethany Kane. Naughty Bits also contains stories by Jenesi Ash, Eden Bradley, Jodi Lynn Copeland, Lacy Danes, Delilah Devlin, Sarah McCarty, Kimberly Kaye Terry and Tracy Wolff. Hot and Haunted also includes stories by Saranna DeWylde and Lauren Hawkeye. Burning Bright: Four Chanukah Love Stories also includes stories by Stacey Agdern, Jennifer Gracen and K.K. Hendin. The Devil's Doorbell also has stories by Anne Calhoun, Christine d'Abo, Delphine Dryden, Jeffe Kennedy, Megan Mulry and Molly O'Keefe.
If You Like Megan Hart Books, You'll Love…
Megan Hart Synopses: Skewed Universe by Megan Hart is a collection of short, skewed stories. But be forewarned, these stories are not for the squeamish!
With Skewed Universe II, Megan comes back with three more strange short stories that are definitely not written for the squeamish.
Shop Worldwide: Amazon.com | Amazon.co.uk | Amazon.ca
Order of Books » Authors » Order of Megan Hart Books