Order of Brandon Sanderson Books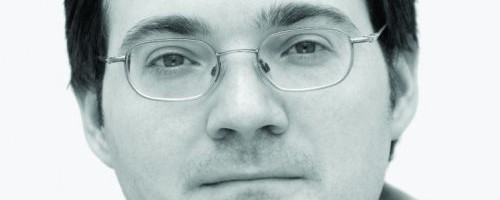 Brandon Sanderson is an American author of fantasy and sci-fi novels. The native Nebraskan is best known for his Mistborn series in addition to finishing The Wheel of Time series following the passing of the original author, Robert Jordan. He also writes the Alcatraz series and The Stormlight Archive (planned for 10 books). Sanderson once edited the Leading Edge magazine while he was studying for his Master's degree at Brigham Young University. He now teaches creative writing at the same school. Brandon now resides in Utah with his wife and children.
Brandon Sanderson became a published author in April 2005 with the novel Elantris. He followed this up the following year with The Final Empire, launching his Mistborn series. Below is a list of Brandon Sanderson's books in order of when they were originally released:
Publication Order of Elantris Books
Publication Order of Mistborn Books
Publication Order of Alcatraz Books
Publication Order of Wheel Of Time Books
Publication Order of Wheel Of Time Short Stories
Publication Order of Stormlight Archive Books
Publication Order of Reckoners Books
Publication Order of Infinity Blade Books
Publication Order of Legion Books
Publication Order of Brandon Sanderson's White Sand Graphic Novels
Publication Order of Standalone Novels
Publication Order of Short Stories/Novellas
Note: The Wheel of Time books are co-authored by Robert Jordan. The White Sand graphic novels are written by Rik Hoskin, based on the work of Brandon Sanderson.
If You Like Brandon Sanderson Books, You'll Love…
Brandon Sanderson Synopsis: Elantris was the beautiful capital of Arelon, populated by benevolent beings who used magic to benefit one and all. Each one of these beings was once a regular person who was then touched by the transforming power called the Shaod. Then, a decade ago, the power failed and the Elantrians became powerless creatures and the city went dark and began to crumble. Arelon's new capital is Kae, which lies in the shadow of Elantris. Princess Saene arrives to marry Crown Prince Raoden, hoping to find love. Instead she finds the Prince dead and she is considered his widow. Now, she must use her newfound status in order to push back Hrathen, who wants to convert Arelon and claim it for his emperor and god.
Shop Worldwide: Amazon.com | Amazon.co.uk | Amazon.ca
Order of Books » Authors » Order of Brandon Sanderson Books