Order of Clive Cussler Books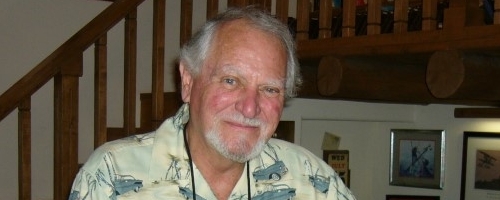 Clive Cussler is an American adventure novelist who is best known for his Dirk Pitt novels. Cussler has appeared on the New York Times Bestseller List numerous times (and counting). He is also a marine archaeologist, which comes in handy because his novels often deal with shipwrecks.
Aside from the Dirk Pitt series, Cussler's other series include The NUMA Files, The Oregon Files, Isaac Bell and Fargo Adventures. Cussler has also authored four non-fiction books (two involving Dirk Pitt and two on famous shipwrecks) and two children's books. Cussler often writes alongside a co-author for most of his series other than the Dirk Pitt series. Even his most recent Dirk Pitt novels are co-authored by his son (and namesake of Pitt's) Dirk Cussler. Below is the order in which Clive Cussler's novels were published:
Publication Order of Dirk Pitt Books
Publication Order of NUMA Files Books
Publication Order of Oregon Files Books
Publication Order of Isaac Bell Books
Publication Order of Fargo Adventures Books
Publication Order of Children's Books
Publication Order of Non-Fiction Books
Notes: The Mediterranean Caper was released in the United Kingdom and Australia as "MAYDAY!".
Starting with Black Wind, the Dirk Pitt series has been co-authored by Dirk Cussler. The NUMA Files were co-authored with Paul Kemprecos. Golden Buddha and Sacred Stone were co-authored by Craig Dirgo. From Dark Watch until Mirage, The Oregon Files series was co-authored by Jack DuBrul. Beginning with the novel Piranha, the Oregon Files series is co-authored by Boyd Morrison. With the exception of The Chase, the Isaac Bell series was co-authored with Justin Scott. The Fargo Adventures are co-authored with Grant Blackwood until The Tombs, which is co-authored by Thomas Perry (who also wrote The Mayan Secrets). Beginning with The Eye of Heaven, the Fargo Adventures series is co-authored by Russell Blake.
If You Like Clive Cussler Books, You'll Love…
Clive Cussler Synopsis: Iceberg, the second Dirk Pitt novel by Clive Cussler, has Dirk hunting down a multi-billionaire with a cargo that could destroy entire countries.
Order of Books » Authors » Order of Clive Cussler Books